Filmmakers often film in Tisá Walls because of the attractive exteriors. In 2016 movie "Tenkrát v ráji" and a TV story "Pravý princ" was filmed here. In 2013 several scenes from movies "Die Pilgerin" and "GÖTZ" were filmed here by German movie studios. Here you can see the list of movies that were filmed in Tisá after 1945.
The filming of "The Chronicles of Narnia: The Lion, the Witch and the Wardrobe" is particularly noteworthy, as it is was probably the biggest blockbuster movie in 2006. Find out where this movie was filmed in Tisá Walls. You can also find the full plot of the movie, few pieces of information about the actors, scripts, director, and several photos and the movie trailer here.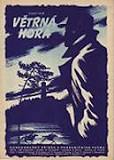 Director: Jiří Sequens st. mu
Actors: Josef Vinklář, Stanislav Fišer, Zdeněk Braunschläger, Rudolf Deyl ml., Rudolf Hrušínský, Miloš Kopecký, Robert Vrchota, Josef Kemr, Eva Kubešová, Stella Zázvorková, Marie Kyselková, Otto Lackovič, Radovan Lukavský, Jaroslav Mareš, Bohuš Záhorský, Václav Voska, Stanislav Neumann, Miloš Vavruška, Oldřich Vykypěl, Jiřina Steimarová, Lubomír Lipský st., Ladislav Herbert Struna, Miroslav Svoboda, Josef Chvalina, Jiří Smutný, Karel Kocourek, Vladimír Linka
A group of seasonal workers are coming to the Bohemian-German frontier to carry out a geological survey. However, not all of them have good intentions or reputation. The group of geologists is thus threatened by diversionists who want to blow up an abandoned mine and escape across the border...
Veselé Vánoce přejí chobotnice - 1986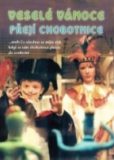 Actors: Dagmar Veškrnová - Havlová, Pavel Zedníček, Žaneta Fuchsová, Milan Šimáček, Miroslav Macháček, Jaroslav Moučka, Boris Rösner, Vlastimil Brodský, Kateřina Lojdová, Jan Přeučil, Otto Šimánek, Pavel Vondruška, Jiří Kodet, Jaroslava Kretschmerová, Oldřich Vlach, Vladimír Kratina, Jiřina Bohdalová, Vilma Cibulková, Markéta Fišerová, František Filipovský, Valentina Thielová, Jitka Asterová, Miloslav Stibich
A movie created as a cut of TV miniseries directed by Jindřich Polák according to a screenplay by Ota Hofman, is a direct sequel to comedy Chobotnice z 2. patra. Once again, you can meet Mr. and Mrs. Holan and their children Eva and younger Honzík and two octopuses fashioned from a strange undersea matter. Once more they wreak havoc because of their unusual liveliness and never-ending curiosity of the mother; first in Lhota, where the children are visiting their grandfather, and later again in Kampa in Prague, where Holans lives. Their adventure is divided into two troubles. The first one is an impeding divorce of Mr. and Mrs. Holan, and the other is the effort of professor George and his team to find the strange matter, which could become a cheap source of electric energy.
Dva na koni jeden na oslu -1986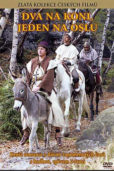 Director: Jiří Sequens st.
Actors: Radoslav Brzobohatý, Jaromír Hanzlík, Svatopluk Skopal, Sylva Sequensová, Josef Vinklář, Zora Jandová, Jan Čenský, Stanislav Fišer, Dagmar Veškrnová - Havlová, Jan Přeučil, Boris Rösner, Václav Sloup, Bořivoj Navrátil, Karel Engel, Eva Jeníčková, Oldřich Táborský, Miroslav Moravec, Ivo Gübel
This musical version of a successful theatrical play by Oldřich Daněk was adapted to silver screen by director Jiří Sequens in 1986. It takes place in the 14th century Bohemia during the coronation of Václav IV. Its heroes are three mercenaries who always fight for the wrong side and are always beaten in the end, despite being the moral winners of all the conflicts and skirmishes.
The Chronicles of Narnia: The Lion, the Witch and the Wardrobe - 2005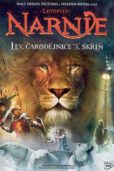 Actors: Georgie Henley, Skandar Keynes, William Moseley, Anna Popplewell, Tilda Swinton, Rupert Everett, Dawn French, James McAvoy, Jim Broadbent, Ray Winstone, Liam Neeson
Based on the novels by C. S.Lewis The Chronicles of Narnia. A film, which takes the viewers on a trip they have not experienced yet. World War II – four kids from London are sent to a house in the countryside of one professor, so that they can escape the horrors of war. They find a magical wardrobe which serves as an entrance to a mystical land, Narnia, ruled by an evil witch. They have to join forces with a giant lion, Aslan, the king of Narnia, so that they can try to return spring to Narnia, defeat the witch and win a grand battle between good and evil.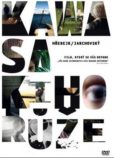 Actors: Lenka Vlasáková, Daniela Kolářová, Martin Huba, Milan Mikulčík, Antonín Kratochvíl, Petra Hřebíčková, Ladislav Chudík, Martin Schulz, Anna Šimonová, Isao Onoda, Ladislav Smoček, Vladimír Kulhavý, Zuzana Šavrdová, Josef Pařenica, Vladimír Stočes, Jan Urban, Petr Kožušník
Who can judge past guilts? Who can pardon them? Can time smooth them down? Or penance, the guilty later try to redeem themselves with? Jan Hřebejk's drama based on a Sazka Award winning screenplay by Petr Jarchovský creates a complex chain of similar questions and offers a full scale of often contradictory answers. The core of the story revolves around the person of a renowned psychiatrist (Martin Huba), a moral authority who is to be given a prestigious national award on the occasion of the foundation of the republic. The about-to-be-prepared ceremonial act becomes the catalyst of events that washes out the guilts of the past, which can break ones neck.
JUVENILIS NOXIUS - 2013 A school movie by ZŠ Na Stráni Děčín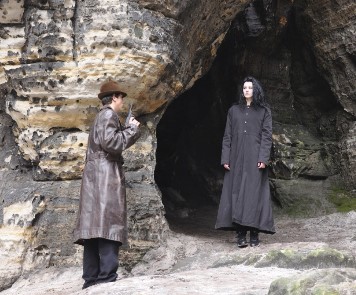 Actors: Dominika Havelková, Štěpán Krátký, Mark Malevič and other pupils of ZŠ Na Stráni in Děčín
A film experiment conducted by "completely normal" primary school Na Stráni in Děčín that will be the result of a cooperation of 50 members of school band Yxes Joke, mass media workshop with the school editor's office of Letňák and enthusiastic teachers and parents. Everything about this movie – theme, screenplay, music, etc. – was created within the school's author's workshop. Film Juvenilis Noxius might be the expected goal, but it is not the aim itself. The aim of this movie is the cooperation of a large group of kids and adults and the expression of absolutely unprofessional conception without any larger film-making equipment. The film would like to be thrilling, the viewers might sometimes get scared healthily, but in the end they will laugh too, all-in-all it is a movie filmed by kids. The story of the film revolves around Jindřiška Nováková, who was murdered in Mauthausen for helping the paratroops involved in the assassination of R. Heydrich. Jindřiška used to visit school Na Stráni before the war, which was unknown to many for years. Her life story we discovered in 2012 became the reason to produce a school movie. The film is not a historical movie though. The empathic main heroine, Dominika, is a school pupil who is the only one to feel, that there is something strange going on at her school, when a time gate is accidentally opened by several pupils, while evil is trying to enter our realm through this gate again after 70 years. The battle between good and evil, which Jindřiška experienced through her murder too, is here. Will schoolmates believe Dominika? Evil of various forms tries to destroy the main heroine. Dominika is protected by the ghost of the murdered, who helps he in her dreams. Dominika has to close the time gate. Will she succeed?
DIE PILGERIN (POUTNICE) – 2013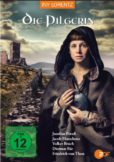 Director: Philipp Kadelbach
Camera: David Slama ( 5 times awarded German cameraman of Czech descent). They also filmed Tajemství velryb and Hindenburg together
The story takes place in the 14th century and depicts heroine's adventurous pilgrimage from Ulm to the place of pilgrimage "Santiago de Compostela" in Spain.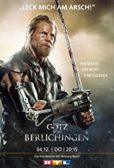 Screenplay: Christian Schnalke
The story takes place in 16th century Germany. Robber baron Götz von Berlichingen heads a peasant rebellion and foils the intrigues against the Emperor Karl V. conspired by the supporters of the French King Francis I. This adventure movie offers a historical view of mutiny, betrayal, honor and love.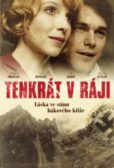 Director: Dan Krzywoň, Peter Pálka, Lordan Zafranović
Based on: Josef Urban (novel)
Screenplay: Josef Urban
Camera: Lukáš Teren, Jiří Petr
Music: Radka Vranková
Actors: Vavřinec Hradilek, Vica Kerekes, Jan Budař, Miroslav Etzler, Simona Stašová, Jürgen Heinrich, Ondřej Havelka, Ladislav Mrkvička, Petr Šmíd, Petr Buchta, Claudia Vašeková, Attila Mokos, Marek Geišberg, Pavel Rímský, Karolína Morschlová
This film is based on a novel of the same name by writer and scriptwriter Josef Urban. It tells a story of fatal love, unbreakable friendship and relationships between Czech and German mountaineers that were fatally affected by the difficult time of the Protectorate. A legendary Czech mountaineer, the best of his time and shrouded in myth, Josef Smítka, refused to sign on his total deployment in Germany and was later hiding out from the Gestapo in Hruboskalska rock town for several years supported by his friends among both Czech and German mountaineers.
Pravý rytíř (TV film) - 2016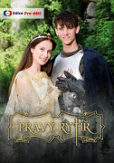 Director: Martin Dolenský
Screenplay: Petr Hudský
Camera: Ferdinand Mazurek
Music: Petr Wajsar
Actors: Lukáš Vaculík, Jan Komínek, Lucie Černá, Táňa Pauhofová, Michal Novotný, Martin Kraus, Jiří Korn, Marek Němec, Jitka Ježková, Markéta Zehrerová, Jaromír Hanzlík, Tomáš Jeřábek, Petr Drozda, Barbora Mudrová, Alena Mudrová, Sofia Mia Šetlíková, Marika Šoposká, Michael Decastelo, Petr Hudský, Ondřej Ládek, Jan Pachl, Josef Viewegh
A story about how a young knight and his concerned father find both their way to each other and happiness and love ...This fairy tale about knights, a kidnapped princess and a magical necklace was aired on Czech Television on Christmas Eve. Vincent (Jan Komínek), a responsible and peaceful young man, who loves reading and painting, is a direct contrary to his father (Lukáš Vaculík). His father, a veteran ambitious knight, has a strong urge to take care of his son and overwhelms him with his important advice all the time. He even accompanies him to his worldly tour of experience.